Recently in conjunction with Tom Coughlin's Jay Fund, Tomorrows Children Fund and Lil Bravest, Purpee the Purple Dragon visited the Hackensack University Medical Center's Children's Cancer Institute.
The day consisted of Purpee the Purple Dragon author Anthony Fasano, along with firefighters from Lil Bravest handing out copies of the Purpee the Purple Dragon books along with other goodies for the children. Fasano also handed out coloring sheets so that young patients could recreate their own versions of Purpee the Purple Dragon characters. It was a fun day had by all participating parties.
Since the Purpee the Purple Dragon books have been published, the authors have visited more than a dozen hospitals across the country and have sent books to over 25 hospitals.  Please contact us if you would like us to visit or send books to a specific pediatric care center.
Here is some information about the other organizations we teamed up for this specific event:
The Jay Fund mission is to help families tackle childhood cancer by providing comprehensive financial, emotional and practical support. From diagnosis to recovery and beyond, they are part of the team, allowing parents to solely focus on their child's well being. Their goal is to BE THERE for parents facing the unthinkable so they can be there for their families. https://tcjayfund.org/
The Tomorrows Children's Fund was founded by a group of committed parents to help their children and others like them with cancer and serious blood disorders. With the help of friends like you, today, TCF provides a warm, healthy and loving environment for children in treatment and a full scope of services to relieve families' emotional and financial stress. In addition to our direct financial aid programs, TCF also offers an array of activities, events, outings, special guests and parties, designed to provide our young patients with a brighter tomorrow. All of which confirms our belief that through hope, hard work and heartfelt generosity, extraordinary things are possible. https://www.tcfkid.org/
The Lil' Bravest Inc. was founded to improve the quality of life for children who are hospitalized or being treated for childhood diseases. The goal is to put a smile on the faces of kids who are going through a very difficult time. These kids are the true heroes and the funds raised go directly to improving their quality of life. http://lilbravest.com/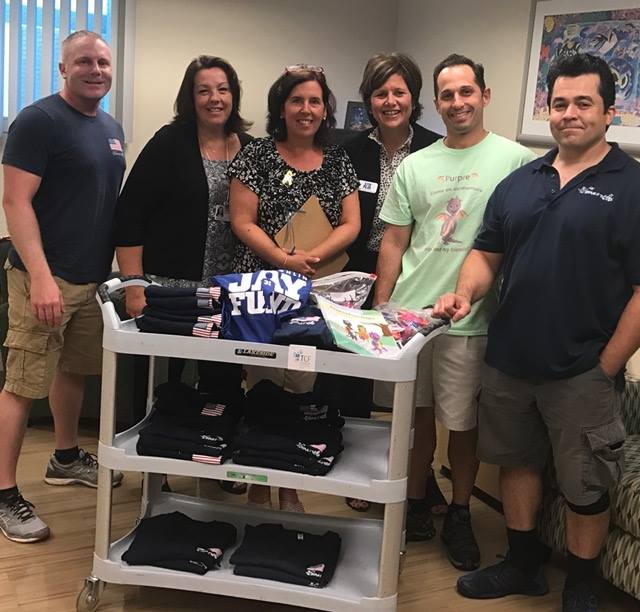 Anthony Fasano, Proud Father of Three
Co-Author of Purpee the Purple Dragon and Friends
Please like us on Facebook for more inspiring posts and tips.