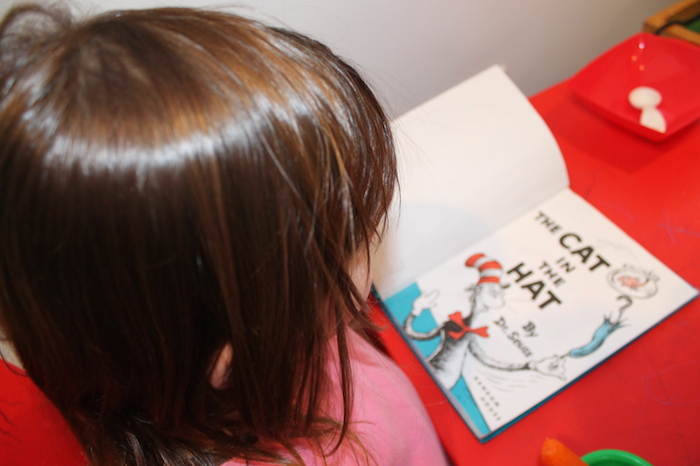 The Cat in the Hat is the absolute perfect example of why the great Doctor Seuss, still to this day, engages and excites children (and adults) of all ages with his writing.
The Cat in the Hat was first published in 1957, yet my 2-year old Penelope asks me to read it to her every day, 58 years later!
In this post, I want to give five points of how The Cat in the Hat and other Dr. Seuss classics engage children in hopes that you can implement some of these into your children's reading and writing activities.
#1 – Doctor Seuss Uses Simple Stories